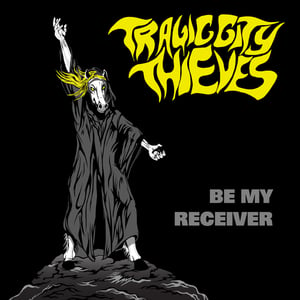 £

5.00
Full length album.
It comes in a jewel case with lyric booklet with artwork by Rona Innes and Jim Rider,
Recorded in our studio at the Tragic City Slaughterhouse.
1. Filthy Confusion
2. Darling (What Can I Do?)
3. New Transmission
4. Lights Down Low
5. Gimme All Your Money
6. Rubber Dolly
7. Hunk Up The Useless
8. Be My Receiver
9. Back To The Fire
10. Lucifer
All orders come with badges.